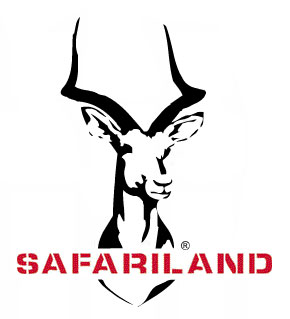 Safariland is dedicated to supporting the men and women who patrol our neighborhoods and those that risk their lives every day to protect us and our families. The objective at Safariland is to manufacture products that will help you do your job better and safer, whether it's Safariland duty gear, concealable holsters or complete line of Safariland accessories. Well known for its holsters, the Safariland Duty Gear Division also manufacturers belts and other components, such as magazine and handcuff cases.

Select a Duty Gear & Off Duty Gear category:

169 products in this department, displaying products 1 to 20.
31306, Patroltek LG OC Holder
31306 Bianchi Patroltek MK4 OC Pouch

Features:
600-denier woven exterior

Hidden snap closure

Full flap helps secure canister

Dual web belt loop ...

$14.95

5.11 Operator Belt 59405
59405 5.11 Operator Belt is made from 100% Nylon 1.75 inch thick webbing
Three-row stitching.
Designed for holster wear
Features a Permastiff nylo...

$39.99-$49.95

5.11 Trainer Belt 59409


$39.99-$47.95

A555LED-BP, Flshlght holder
Aker Flashlight Holder 555 for Stinger and Stinger LED
Secured flap top and open bottom
Features a passive retention device
Slides onto belts up to 2...

$27.95

Aker 523A Double Mag Paddle
Aker A523 Double Magazine Paddle
Open magazine pouch carries two magazines
Optional quick on/quick off paddle unit
Slides onto belts up to 1 ¾"
Adj...

$43.50

Aker A590 Badge Holder
Aker® 590 Leather Badge Holder
Clip-on badge for Federal Shaped Badges
Features a black clip for a low profile inside the waist band carrier

$15.95

Aker A591 Badge Holder
Aker® A591 Leather Badge Holder
Clip-on badge holder for shield shaped badges
Features a black clip for a low profile inside the waist band carrier

$15.95-$18.95

Aker A592 Badge Holder
A592 Aker® Leather Badge Holder
Clip-on badge holder for star badge
Features a black clip for a low profile inside the waist band carrier

$15.95

Aker ASP Chain Cuff Case 503
Aker Bikini ASP Chain Cuff Case 503A
"Bikini" style cuff case clips onto belts up to 1 ¾"
Steel spring clip on rear of case

$17.50-$21.95

Aker B11 Dress Belt
•Aker B11 Dress Belt
Polymer insert provides the maximum support for any combination of weapon and accessories
Black Belt comes with Chrome buckle
...

$53.50

Aker B21 Special Agent Belt
Aker B21 Special Agent Belt
Polymer insert provides the maximum support for any combination of weapon and accessories
Black Belt comes with Chrome b...

$52.50-$65.00

Aker Bikini Chain Cuff 503
Aker Bikini Chain Cuff Case 503
"Bikini" style cuff case clips onto belts up to 1 ¾"
Steel spring clip on rear of case

$26.95

Aker Bikini Hinged Cuff 603
Aker Bikini Hinged Cuff Case 603
"Bikini" style cuff case clips onto belts up to 1 ¾"
Steel spring clip on rear of case

$26.95

Aker Chain Cuff Case 607
Aker Slim Line Chain Cuff Case 607
This cuff case with pull-through release snap features cuffs in an optional quick on/quick off paddle unit
This cas...

$38.00

Aker DMS Combo Cuff/Mag Holder
A519 Aker D.S.S. Combo Handcuff and Magazine Pouch
This combo mag and cuff pouch allows one spare magazine and cuffs in an optional quick on/quick off...

$59.95

Aker Duty Belts
Aker CB08 A-TAC Nylon UnderBelt
1.50-inch belt width
Wear with Aker CB01 A-TAC Duty Belt

$12.95

Aker Hinged Handcuff Case 608
Aker Slim Line Hinged Cuff Case 608
This cuff case with pull-through release snap features cuffs in an optional quick on/quick off paddle unit
This c...

$36.00-$38.00

Aker Slim Chain Cuff Case 506
Aker Chain Slim Cuff Case 503
This slim cuff case with pull-through release snap slides onto belts up to 2 ¼"
Steel spring clip on rear of case, Blac...

$25.00-$29.95

C908, A-Tac Nylon Cuff Case
A-TAC nylon single hand cuff case
Fits both hinged and chain cuffs
Use with 2-inch or 2.25-inch belt
Dual fastening belt slide system
Utilizes both sn...

$24.95

C910,A-Tac Nylon Dbl Mag,Glk17
Universal double magazine pouch
A-TAC nylon pouch
Use with 2-inch or 2.25-inch belt
Dual fastening belt slide system
Hidden snap closures
Rides Vertic...

$25.50
Back to top