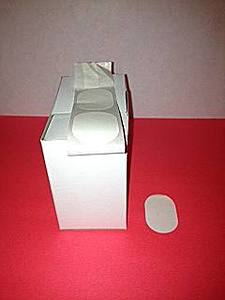 FPRW,Tabs,Inkless/500/Box
FPRW Retabs for Inkless system.
500 Per Box on a roll (Roll only, no pad)

The label system is ideal when a clean space needs to be created on which to take a fingerprint. The clear pads and coated labels work together to provide instant, dark fingerprints on documents or forms. The clear composition of the pad never shows any color on the individual's hand but once pressed onto the label a black, identifiable fingerprint appears.