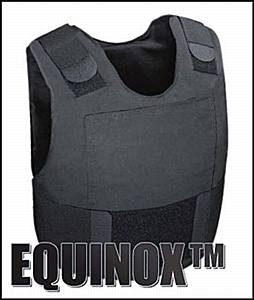 Vest, Quantum.06 2 Panels Only
Quantum NIJ .06 Level 2 Body Armor by Armor Express
Comes standard with Level 2 Armor Panels only, No Carrier.

Quantum soft armor offers superior value. A light weight, flexible, and robust performer, Quantum soft armor is an attractive solution for the fiscally conscientious consumer. Available in both male and fully structured female configurations.

Before you order please click "armor measure" at the top of the page and click on link to go to Armor Express Sizing forms. Click on Male or Female sizing form. Fill out personal information, and sizing information. Then e-mail sizing sheet to austin@mypolicestore.com or fax to 480-968-3449.