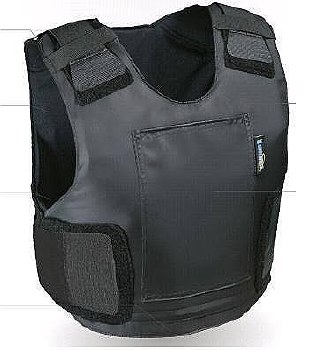 Vest,Seraph.06 3A Scottsdale
Seraph NIJ.06 Level 3A Body Armor By Armor Express
Comes standard with (2) Revolution Carrier and (1) Ara-Shock 5" x 8" armor Plate.

Available Colors are black, navy, tan, grown, white, or Light Blue.

Seraph, our lightest weight body armor is easy to wear and offers exceptional performance. Seraph armor is so light, it often goes unnoticed as it wraps users in a field of security. Available in both make and fully structured female configuration. Utilizes a unique blend of Twaron Microfilament fibers, Artec, and Dyneema UHMWPE Fibers.

The Evolution carrier is AE's proven carrier system. With an exterior microfiber nylon shell and an inner Breeze Knit lining, the Evolution offers resilience, comfort and breathability. The microfiber shell features both water repellency and anti-static treatments. The Breeze Knit inner lining offers moisture wicking and antimicrobial properties. The Evolutions inner suspension system and microfiber Wear strip are key to this carrier's proven track record. The Wear strip which is located on the lower inside lining of the carrier, works to prevent deterioration of the carrier along the bottom edge as the vest wears against the duty belt. The inner suspension system holds the protective panels securely in place prevents them from sagging.

Dual palate pockets on the front of the carrier can accommodate either 5 x 8 or 7 x 10 insert for added protection.