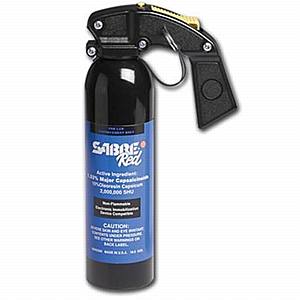 92H2060 SabreRed10% 16ozStream
SABRE's MK-9 was designed for crowd management and cell extractions and can be carried in cruisers or with a convenient thigh holster. High Volume Streamers (HVS) fire up to 25' to 30' (8 to 10 M)

Sabre 92H2O60 Sabre Red, MK-9, 16.0 oz Stream Delivery 10% CSOC Features:
Size: 16 oz.
Special Features: High Volume Stream Delivery

The H20 Series from SABRE® uses distilled water as the major inactive ingredient, rather than a flammable oil-based liquid. The result is a nonflammable defense spray that can be used in conjunction with a TASER or other electronic immobilization device without fear of setting a subject's clothing on fire.